Eco hotel Mirador
Cerro Verde
A privileged place you need to explore.
Book now
Meet our cabins and glamping
Wake up to a great sunrise over the San Nicolás Valley in our Yarumo cabins, or say goodbye to the sun in the company of the Farallones del Citará and the Western Cordillera from the Arrayanes cabins. Strategically located for you to live the experience you like the most.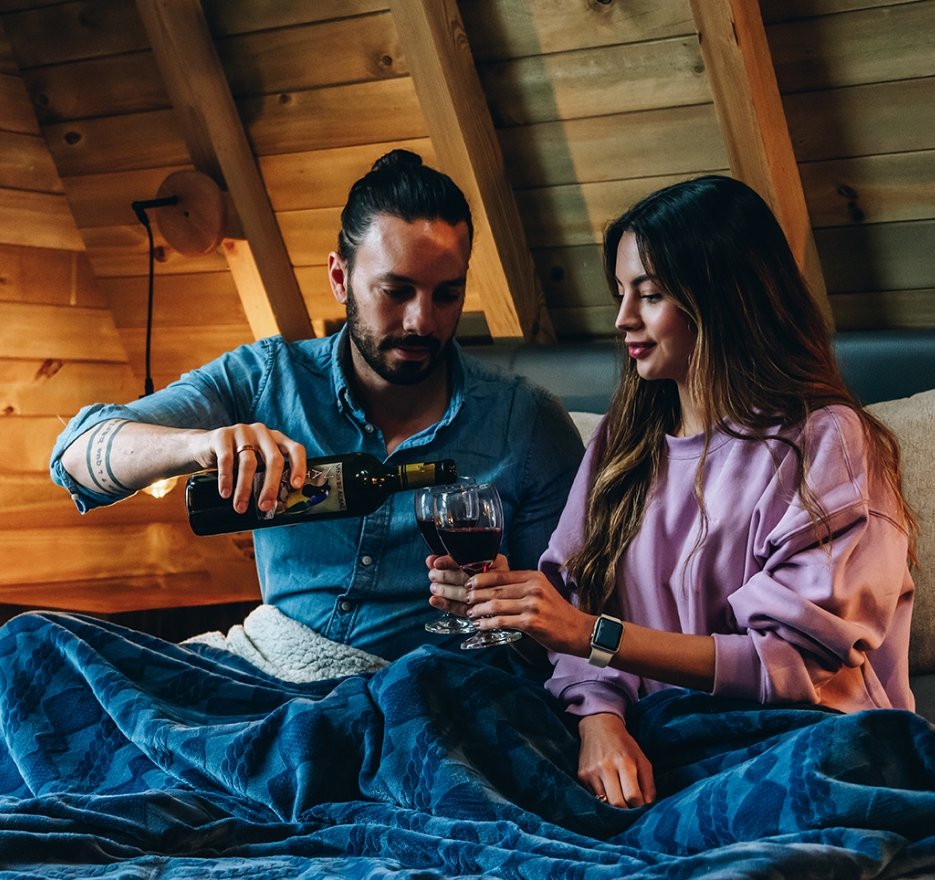 Eco hotel mirador Cerro Verde
At the eco hotel Mirador Cerro Verde you will fall in love with the experience of waking up early to the sound of birds singing; your lungs will be grateful to breathe fresh air; your eyes will be amazed with a 360º view of a green environment, full of textures and shapes that will remain as memorable memories of a great sensory adventure.
Enjoy a delicious meal made with fresh and organic ingredients.
Experience special moments in
a magical place
Indulge your senses and enjoy a great natural experience.
Walk around the environment regardless of the weather, surround yourself with birdsong, breathe fresh air and be amazed by the magic that the forest, the mountains and the environment have for you. Live a unique experience in our eco hotel and the nature of Santa Elena, land of flowers.
The perfect plan to work in a concentrated way, breathing fresh air and eating à
Decor
Decoration of petals with dinner in the room, for a special birthday or anniversary celebration, we can offer you these two options:
Decoration + Picada for two with half a jug of sangria and chocolates for $189,000
Decoration + Two dishes from our menu, with half a jug of tinto de verano and a table of cheeses and cold meats for $215,000
The decoration only with petals, which includes chocolates, Or if you prefer, the decoration only petals and cheese board and cold meats, instead of chocolates, the value would be $75,000
Food packs
For food packages we can offer you these two options of individual main course plus non-alcoholic drink:
Dinner with two personal dishes from our menu accompanied by two non-alcoholic drinks (juice, guandalo or soda) for $110,000.

Lunch of two personal dishes from our menu accompanied by two non-alcoholic drinks (juice, guandolo or soda) for $110,000

Excellent place to spend with your couple or with friends. Cozy, clean and comfortable cabins. Unsurpassed service. There are green areas, restaurant, camping and picnic area and incredible views.
– Valle del Cauca, Colombia

It is a great place to stay if you are looking for tranquility. The view is very beautiful, it is very comfortable and basically there you have everything you need to stay there.
Space surrounded by nature to breathe fresh air, very nice view and the Administrator Angela very attentive, I could take my pet what for me is ideal, the cabin is small but comfortable and clean, with all the basics.

It is cozy and very clean. Do not use maps to get there, call the administration and ask for directions. The heating is on as an ornament and works until 10 o'clock, wear warm pajamas.
The stay at Cerro Verde was very pleasant, I went with my partner and two pets and both them and us had a great time, it is a very familiar atmosphere, and the staff cares about you being very well, the food is very delicious and it is very easy to get there.
Nice place, excellent view, very good service, delicious atmosphere, everything is more beautiful than you can see in the pictures, the perfect place to rest, disconnect.
Natural experiences and
magical stories
We are the stories we have to tell and at Eco Hotel Cerro Verde you will find everything you need to make magical memories full of adventure.
Cerro Verde Mirador Reserves
We renovated Mirador Cerro Verde thinking of our collaborators, guests and visitors to continue sharing...
Cerro Verde Mirador Reserves
The Farallones de Citará is one of the most exuberant rock formations in the country,...